The Young Music Society Inc. is a non-profit, self-funded, community-based organisation whose aim is to provide access, education, artistry, inclusion, excellence and enjoyment to the young people of Canberra through quality music-based arts projects, events and activities.
FREE SUNDAY AFTERNOON CONCERTS BY LAKE GINNINDERRA
NEXT CONCERT: July 16, 2:30 – 3:30PM
CANCELLED
These concerts are FREE – so bring the kids and the family along to share in some fine music performances by Canberra music teachers and their students.
Other dates for your diary:
July 16 – CANCELLED
August 20 – TBA
September 17 – YMS choirs and friends
October 22 – Meriel Owen (Harp) and students
November 19 –  TBA
December 9 – YMS Christmas, all YMS groups and friends
…and did I mention, IT'S FREE!
IMPORTANT: EMAIL ADDRESSES
The YMS is experiencing difficulties in communicating with people with gmail accounts.
If you have a gmail account and would like to stay in communication with the YMS office, please check your Junk Folders regularly, or provide the YMS office with an alternative email address. Our YMS team want to keep you and your family informed of our exciting developments via email and through our monthly newsletter, so we would appreciate your attention in this important matter.
YMS SUMMER MUSIC SCHOOL 2018
Applications Open September 4, 2017, follow the pull down menu for more information.
YMS WEEKLY PROGRAMS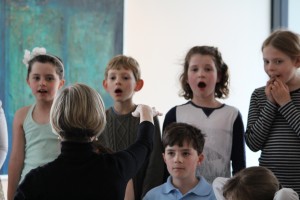 VOICES OUT LOUD        
Primary Choir      (Grade K-6)
Tuesday 4:15 – 5:00pm, during school term time. Call the YMS Office to secure your place!
Term 3 starts Tuesday July 25
Conductor: Veronica Moore
Accompanist: Anthony Smith
Choir Manager: Kylie Waring

YMS CONCERT BAND
The YMS Concert Band rehearses  9:00am – 12 noon  at Merici College during school term time. New enrollments always welcome -just turn up for your first free session or call the YMS office to register.
Term 3 starts Saturday, July 29
Conductor: Beth Way
Concert Band Manager: David Smith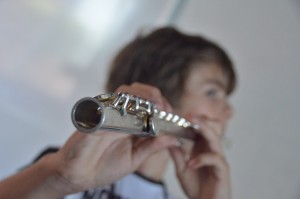 YMS INSTRUMENT HIRE LIBRARY – A wide range of instruments are currently available for hire from the YMS.  Register your requirements now via email – admin@youngmusicsociety.org.au

A reminder that Term 2 instrument hire ends on Friday 30 June.
Should the instrument you hired from YMS not be returned by that date, we will assume that you wish to continue hiring it during term 3, and we will invoice you accordingly. If you wish to return the instrument please contact us to make an appointment, to ensure we are in the office when you drop in.
Our office at the Belconnen Arts Centre is normally open Tuesdays to Thursdays from 10am to 4pm. Please remember to bring your bank details with you, so your bond can be reimbursed. Payment of Term 3 instrument hire fee are due on Monday 17 July. Late payment fees apply. You can conveniently pay online, via a direct deposit or just call us with your credit card details.
YMS is now on FaceBook
Keep up to date with all the action at the Young Music Society by becoming a friend of FB  here!
PAYMENTS
Our e-Path is operational. Please click on the icon below to make easy payments.
You can also make payments by:
Direct debit at:  St George Bank BSB 112-908 a/c 040035697

Credit Card: at the YMS office or by calling YMS on 6251 8017 during office hours.
or…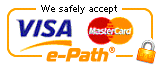 YMS Office Hours
Generally Tuesday – Thursdays 10am – 4pm
Please note that this is not a "drop-in" office and is not always attended during these hours. Please ring 6251 8017 to make an appointment so you won't be disappointed.