The Young Music Society Inc. is a non-profit, self-funded, community-based organisation whose aim is to provide access, education, artistry, inclusion, excellence and enjoyment to the young people of Canberra through quality music-based arts projects, events and activities.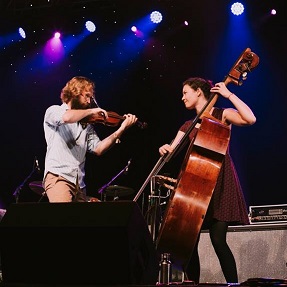 ANNOUNCING
The amazing "WILD STRINGS"
YMS WINTER STRING SCHOOL

July 3 – 7, 2017   venue: Canberra Girls Grammar School Music Centre
– an innovative program for strings players of violin, viola, cello and double bass between the ages of 10 and 21 with 3 years or more of lessons on their instrument. This is an opportunity for players to develop
mu
sical and technical string playing skills, to nurture a creative and flexible approach to string instruments and music-making, to have a positive and fun holiday experience, and to meet other like-minded young people with whom students can relate and share positive experiences.
This is not a program for beginner strings.
Staff will be led by Chris Stone (violin) with Holly Downes (viola and double bass), Shenzo Gregorio (violin and viola) and Rachel Johnson (cello) at the Canberra Girls Grammar School Music Centre.
Proudly supported by  the Canberra Girls Grammar School Music Academy

IGNITE:  VOICES OUT LOUD
Inclusive Choir

Dates  Tuesdays 2nd, 9th, 16th, 23rd, 30th May and 6th, 13th, 20th June
Time  1:30 – 3pm
Location  Belconnen Arts Centre
Cost  It's FREE
Singing is fun, expressive and invigorating! Share in the joy of singing in a safe and friendly environment led by one of Canberra's most respected and loved performers, Chrissie Shaw. These sessions aim to create a positive learning environment rich with the creative possibilities each valued participant brings with them. For all abilities and levels of experience, with a focus on inclusion!
All participants need to register at
http://www.belconnenartscentre.com.au/programs/ignite/
SUNDAY AFTERNOON CONCERTS BY LAKE GINNINDERRA
NEXT CONCERT: May 21, 2:30 – 3:30PM
Featuring: Canberra Hornist Carly Brown and her talented brass students
Belconnen Arts Centre
These concerts are FREE – so bring the kids and the family along to share in some fine music performances by Canberra music teachers and their students.
Other dates for your diary:
June 18 – Matt Withers (guitar) and students
July 16 – YMS Concert Band
August 20 – TBA
September 17 – YMS choirs and friends
October 22 – Meriel Owen (Harp) and students
November 19 –  TBA
December 9 – YMS Christmas, all YMS groups and friends
…and did I mention, IT'S FREE!


WINTER MUSIC SCHOOL – "Makin' Stuff Up!"
July 10 – 14, Belconnen Arts Centre
– a fun holiday program of spontaneous and crafted creative music activities
for primary – aged kids, led by Mr Tim and friends. Features the exciting imaginations of Tim Bevitt, Jim Sharrock and Kimberley Steele.
Applications Now Open – please visit the pull down menu for Holiday Programs for information on how to apply.

APPLICATIONS NOW OPEN
For more information and the application process, please pull down the MENU for Holiday Programs above.
YMS WEEKLY PROGRAMS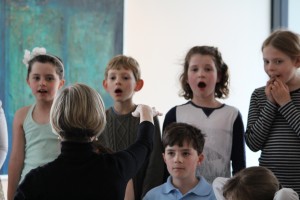 VOICES OUT LOUD        
Primary Choir      (Grade K-6)
Tuesday 4:15 – 5:00pm, during school term time. Call the YMS Office to secure your place!
Term 2 starts Tuesday May 3
Conductor: Veronica Moore
Accompanist: Anthony Smith
Choir Manager: Kylie Waring

YMS CONCERT BAND
The YMS Concert Band rehearses  9:00am – 12 noon  at Merici College during school term time. New enrollments always welcome -just turn up for your first free session or call the YMS office to register.
Term 2 starts Saturday, May 6
Conductor: Beth Way
Concert Band Manager: David Smith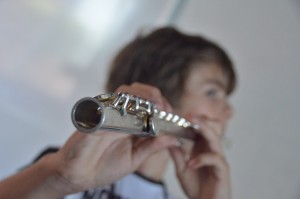 YMS INSTRUMENT HIRE LIBRARY – A wide range of instruments are currently available for hire from the YMS.  Register your requirements now via email – admin@youngmusicsociety.org.au

YMS is now on FaceBook
Keep up to date with all the action at the Young Music Society by becoming a friend of FB. A simple search will find us…. see you there!
PAYMENTS
Our e-Path is operational. Please click on the icon below to make easy payments.
You can also make payments by:
Direct debit at:  St George Bank BSB 112-908 a/c 040035697

Credit Card: at the YMS office or by calling YMS on 6251 8017 during office hours.
or…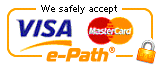 YMS Office Hours
Generally Tuesday – Thursdays 10am – 4pm
Please note that this is not a "drop-in" office and is not always attended during these hours. Please ring 6251 8017 to make an appointment.