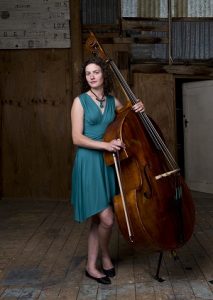 YMS WINTER STRING SCHOOL
Proudly supported by  the Canberra Girls Grammar School Music Academy

July 9 – 13, 2018
Provisional venue: Canberra Girls Grammar School Music Centre
9:00am – 5:00pm daily
– an innovative program for strings players of violin, viola, cello and double bass between the ages of 10 and 21 with 3 years or more of lessons on their instrument. This is an opportunity for players to develop musical and technical string playing skills, to nurture a creative and flexible approach to string instruments and music-making, to have a positive and fun holiday experience, and to meet other like-minded young people with whom students can relate and share positive experiences.
This is not a program for beginners.
Staff will be led by Chris Stone (violin) with Holly Downes (viola and double bass), Rachel Johnston (cello) and the YMS team. This is a stellar line-up of leading Australian string players. Unfortunately Shenzo Gregory has had to withdraw from the program at the last moment due to family circumstances.
www.citynews.com.au/2017/arts-resolving-cultural-string-cringe
FEES:
First student $375 +GST
Subsequent students $360 + GST
An annual family membership to YMS  of $30 is also required.
Full payment is now required for each applicant payable via the portal on the YMS Homepage or by ringing 62518017 with your credit card. Please make sure you add the name of the applicant in the transaction.
Applications can be made via email by submitting the following information:
Applicant Information
First Name
Family Name
Birthdate
Age at time of application
Residential Address
Email Address
Contact Phone Number
School you currently attend (if applicable)
Any necessary medical information
If Applicant is under 18 years
Parent/Guardian  full name
Relation to applicant
Residential address (if different from above)
Daytime Contact phone number
Email address
Applicants instrument          violin                viola                 cello                 double bass
Years learning this instrument
Levels or grades achieved on this instrument
Current instrumental teacher
A brief paragraph about the applicants musical experience, skills and interests (string based and/or any other musical interests
Please submit to: admin@youngmusicsociety.org.au
DIRECT DEPOSIT
BANK DETAILS for direct deposits:
Account Name: Young Music Society Inc, Bank: St George Bank,
BSB: 112-908    Acc # : 0400-356-97